This is where we display anything that does not really fit anywhere else on our website - we hope you will find something useful or interesting here...
List of Articles:
Care of Polished Woodware
Timber Sources
Provenance and Marking of Our Work
Local Newspaper Article featuring The Treen Workshop
What is a Teleidoscope?
---
The following article may be downloaded as a PDF file - click HERE
Care of Polished Woodware

Almost all of the timber we use has been sourced in the West Country, largely from wind-blown timber from woods, fields and gardens. This is often regarded as firewood - but we recycle it into something quite unique. Some pieces will show signs of past wood borer activity - especially those with unusual grain patterns. Do not be concerned by this. Any such pieces will have been microwaved during the manufacturing process to a high temperature to ensure the 'demise' of any 'squatters'!

Functional Items
Boards and kitchen items are treated with food safe oil or rape seed oil; bowls are treated with a sealant and melamine or polyurethane finish. Kitchen items will come into contact with water and liquids such as detergents. Hand wash with washing up liquid and dry; wipe occasionally with rape seed oil. Never wash in a dishwasher. Dairy products, fruit and vegetables may produce some staining over time.
If a cutting board is used to cut meat, it should never be used for any other food stuff. Spray with an anti-bacterial spray and then wash in cold water and washing up liquid; use of hot water will encourage the deposit of unwanted proteins onto the wood.
Platters may be used as mats (trivet) under hot cooking vessels which have come straight from the oven. If the vessel is coming from an oven that is above 220°, rest the vessel for a minute or two on the sink draining board or similar, before putting on to the platter.

Decorative Items
Rub occasionally with a bees wax polish, such as Briwax, followed by a brisk rub with a soft cloth or duster to keep them shining. We do not recommend the use of a silicon spray polish.

In general, our pieces are intended for use - not just for show. In the very nature of their purpose they will get cut, scratched and bumped. That is their fate and they should bear their scars proudly! However, if you really cannot bear the sight of such a damaged item - they may be returned for resurfacing/ re-polishing for a small fee.
---
We use a large variety of woods almost all English, mostly from the West Country or local to our workshop in Royal Wootton Bassett, Wiltshire. This is mainly sourced from fallen, wind-blow, or as the result of tree surgeons efforts - we will also use wood destined for the tip that has been rescued to make something useful or beautiful.

We use ornamental woods such as Acacia, Lilac, Laburnum, Magnolia and Yew. Fruit woods such as Apple, Cider Apple, Bay, Cherry, Damson, Greengage, Pear and Walnut. Also, indigenous field and forest woods including Ash, Beech, Sweet Chestnut, Elm, Green and Brown Oak, Sycamore, May (Hawthorn) and Maple.

These woods result in some wonderfully featured and unusual pieces. We use wood with knots and knobbles to create interesting objects. A lot of our material is spalted (random patterned black or dark brown lines on a light wood, or sometimes pale cream lines on a darker piece of wood), burred (groups of little knots that have sprouted out of the side of a large tree, usually creating a large blister or lump), or randomly patterned with wild grain from knots or blemishes. Walnut and Yew will often show timber that has both dark and light wood in the piece.

No two pieces are ever exactly the same even when trying to make a set. This is because they are hand-made without jigs and also because of the grain of the wood.

We hardly ever source wood from a regular timber merchant, even the ones that specialise in rare pieces for wood turners. Although, for that 'special commission' (where necessary) we will do our utmost to find the 'exact wood' for the piece. We will often use pieces that others would consign to the wood-burner because of soft wood, cracks or other blemishes and we will use glue where appropriate to save a piece.
---
Provenance and Marking of Our Work
Every piece is marked with the maker's details, unique identifier, date, variety of wood, origin of wood and the type of finish (wherever possible!).

Maker's Details: 'ET' for Ellie and logo: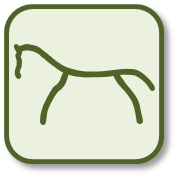 'IMW' for Ian and logo: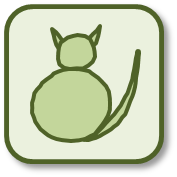 Unique Identifier/ Date: each piece is given a sequential unique number and the year it was made.
For example: ET123/ 2015 (made by Ellie, ID No. 123, in 2015)
Sets of like items are given the same number with an alpha suffix e.g. IMW123a/ 2012
Variety and Origin of the Wood: is marked on each piece. e.g. Pear from Laburnum Cottage, West Tockenham, near Royal Wootton Bassett, Wiltshire.
We collect most pieces from their place of origin. This enables us to give exact details of the wood.
Multi-wood boards will show all of the woods used in the board at one end of the board. They will not identify where each wood came from.
Type of Finish: a set of code letters are used to indicate the finish or finishes applied to the piece.
See legend below:

a Acrylic finish
c Cellulose sealer
c Stabilizer, dilute cellulose sealer
cf Cellulose fill sealer/ sawdust mix
d Danish oil
de Exterior Danish oil
df Deep frozen against wood borers
e Epoxy resin/ sawdust mix
f Food safe oil by Chestnut
fg Fiddles gel fill/ sawdust mix
k Kiln dried
m Short microwave against wood borers
m10 Microwave to dry e.g. 10% moisture removed
m Melamine lacquer finish usually 2 coats
2ppc Rustins 2 part plastic coating
p Polyurethane silk varnish, usually 2 coats
r Rapeseed oil
s Shellac sealer (French polish)
sg Super glue
t Chemical treatment against wood borers
y Yacht varnish usually 2 coats
w Beeswax
wo Beeswax/ food safe Oil mix
---
Working with Wood Alongside The Treen Workshop in Royal Wootton Bassett
Swindon Advertiser columnist Barrie Hudson takes a turn at woodwork.
Published: Wednesday 23rd January 2013 - By Barrie Hudson
Copyright Swindon Advertiser 2013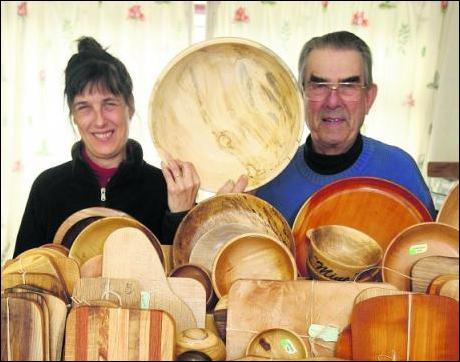 Taking a lump of ex-tree and having at it with a dirty great sharpened metal object is a fine stress reliever. Making the lump of ex-tree spin at about a thousand revolutions per minute first is an even finer stress reliever.

The second option has other benefits. For one thing, if you get it right you'll end up with a beautiful object that straddles the border between practicality and art. For another, you'll be known among friends as a talented person rather than an odd person who likes hitting lumps of wood with dirty great sharpened metal objects.

I know all this because I visited father-and-daughter woodworkers and turners Ian Murray West and Ellie Thompson of The Treen Workshop in Royal Wootton Bassett. They run classes at £20 an hour and sell handmade works at farmers' markets and food festivals.

"I can't go past a fallen tree without imagining what's inside it," said Ian. "I can't refuse the offer of a piece of wood. There's something deeply satisfying about a rough old chunk of timber making something useful - wood turning is releasing something both beautiful and useful."

Having tried it myself, I can only agree. Ellie supervised while I did some of the cutting work on a small bowl, and there's an almost spiritual quality to watching something recognisable and attractive emerge from a rooster tail of noise and sawdust and vibration.

Ellie said: "To me the wood becomes what it wants to become - that's what fascinates me."

The turned items the two make cost from £5 to over £100. A handmade item is more expensive than a mass produced one for obvious reasons. As Ian said: "It is unique. You can't produce an identical pair of anything - it just ain't on."

"Also, the whole essence of what we do, our ethos, is that it's local wood. It's nearly all what would otherwise have been thrown away. It's wind-blown, it's offcuts, it's curious pieces you find."

Ian is semi-retired and has lived in 28 houses over his lifetime, several of which the ex-structural engineer and businessman, either built himself or completely remade to his own specifications. He came to Royal Wootton Bassett from Hertfordshire to be nearer Ellie, who lives near Chippenham.

Ian has been a wood turner since he was a 13 and began using the lathe and other equipment at his boarding school. "I made all the things that kids make for Mummy and Daddy, such as bookshelves," he said, "and then did a bit of wood turning. I've always been involved with wood - I had my first axe when I was six years old."

Ellie spent many years as a computer operations analyst. She inherited a talent for making things but didn't start wood turning until early 2010. She had recovered from a serious life-threatening illness, and wanted to make something as a way of thanking a close friend who helped her. She decided to turn a bowl and hasn't looked back.

She said: "I just love taking a piece of wood, not knowing what it's going to turn out like and getting something beautiful at the end."
---
Technical Definition - A TELEIDOSCOPE is a kind of Kaleidoscope, with a lens and an open view, so it can be used to form kaleidoscope patterns from objects outside the instrument, rather than from items installed as part of it.

Basically - just point the glass ball at any object - then, looking from the other end, slowly rotate the tube - amazing!
An infinite number of patterns can be displayed.


---
For further information explore this site or send an eMail to Ellie Thompson